This Saturday was a special day. . . My family, Nate and I went to watch A&M play Rice at the Minute Maid College Classic. . .
This tournament was where Nate and I met 4 years ago! Our real "meeting anniversary" is Feb 10 but the tournament was later this year. . . so we got to reminisce twice this year about that day we met! God orchestrated every detail of our meeting! If I hadn't met Nate at the Minute Maid College Classic, I would have probably never met him. . . .God put us both at the perfect place in His perfect timing! At the end of the night, Nate asked for my phone number, went to church with me the next day, after church went to another baseball game with my entire family, even my grandmother, Gigi, and called me every day since that Saturday night! A week or two later, he went to a baseball game with JUST my parents because I couldn't go and by May, he was on a trip with my family in Oklahoma City at the Big 12 Tournament and while we were walking along the river walk, he realized he was going to marry me! God is so good! We dated for a while after that Oklahoma City night but each day that we were together only confirmed what Nate knew that May. . . I have so many precious memories of our dating years, I wouldn't have changed a thing! I truly believe that because of the way we dated, our first year of marriage has not been a transition or a growing period, like it is for so many couples, but an absolute blessing. I am married to my best friend! Nate picked the song for our first dance at our wedding, "The Back of Your Hand" by Dwight Yoakam . . .and he couldn't have picked a more perfect song for us! Thank you Jesus for Nate!
Don't forget to enter the
"Black Heels to Tractor Wheels"
giveaway!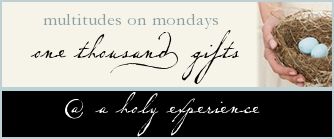 2. The way my parents have sat in the same section at church since I was in elementary school.