Nate takes care of my car with such care. I have literally pumped my own gas a handful of times since we have been married.
A couple weeks ago, I was shopping and saw that Sprinkles cupcakes didn't have a line (for the FIRST time EVER) . . . so I ventured inside, thinking I am going to surprise my sweet Nate with a cupcake. . .
well, one cupcake turned into
six,
and then I saw a Dr. Pepper with REAL sugar. . .which is his favorite. . .
and, of course, Wrigley and Gus needed a cupcake too. . .
so. . . I went a little overboard. . .
which is typical . . .
But, Nate loved his cupcakes. . . and that is all that mattered! :-)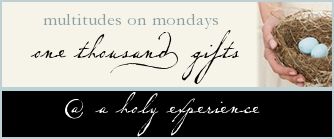 13. The way I don't have to pump my own gas because Nate always takes care of it!